ABOUT RC FASTENERS & COMPONENTS
RC Fasteners & Components is a woman owned ISO9001:2015 certified fastener supplier, stocking industrial and commercial fasteners combined with specialty components for aerospace, precision electronics, and other specialized industries. We also provide several value-added services including bin stocking, kitting and assembly, re-work services and more to provide you with complete solutions for all your industrial fastener needs.
Our company is also committed to making a difference in the lives of our employees, customers and community by serving them with compassion, enthusiasm and a commitment to excellence. See our about us page for more info about RC and our team or contact us to learn about our industrial fastener offerings.
WE CARRY A LARGE ONLINE INVENTORY OF INDUSTRIAL WHOLESALE FASTENERS
For over 30 years, we've built strategic relationships with industry-leading manufacturers, enabling us to offer top quality industrial fasteners and components at factory-direct prices. Through these partnerships, we also provide precision CNC machining on specialty, made-to-print parts, both domestic and import.
If you are looking for industrial fasteners near you, contact RC Fasteners & Components! Our online store features over 50,000 types of in-stock fasteners including electronic hardware, screws, metric fasteners, bolts and much more. We also offer FREE SHIPPING for all wholesale industrial fasteners ordered from our in-stock inventory.
Our goal as a fastener supplier is to be a one-stop-shop for all your fastener needs. We specialize in hard-to-find fasteners and components and offer custom industrial fastener solutions for specialty applications. Browse our featured product selections below or request a quote for wholesale industrial fasteners.
FULL-SERVICE SOLUTIONS FOR INDUSTRIAL FASTENERS & COMPONENTS
Our vendor managed inventory programs are designed to reduce pricing and quality control costs and can be tailored specifically to meet the needs of the customer. These services include Kanban, frequent volume-based bin stocking, bar coding, and VMI kitting, to name a few. All inventory, purchasing, replenishment, and quality control is monitored by RC Fasteners & Components, so you don't have to!
Our goal is to be your #1 fastener supplier, providing you with ALL the fasteners and components you need. By consolidating your vendor base, we save you time and money, and we all know that's the name of the game.
RC Fasteners & Components is your component and industrial fastener supplier. Find out why customers keep coming back to us, year after year.
Get a quote today, or contact us to learn more.
LATEST NEWS
Welcome to the latest news happening @ RC Fasteners & Components, Inc.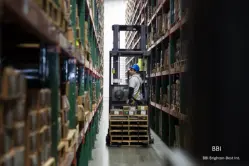 WEBSITE ORDER MIN NOW $200
Escalating costs have forced us to raise our website order min to $200. We believe this is the better option than raising markups and eliminating FREE SHIPPING. We will continue to offer wholesale pricing, FREE SHIPPING and excellent customer service. Thank you for your support.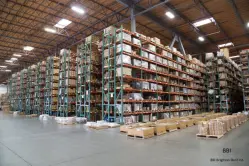 FREE SHIPPING WITH $200 MIN ORDER
Please note we ship from 32 locations around the world and always provide FREE SHIPPING in the continental US on all orders placed on the website (excludes 10ft rod). If you order on the East Coast, chances are we will ship from a location back east near you for quick delivery.